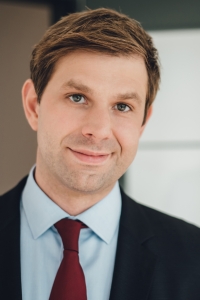 Henning Feldmann
Rechtsanwalt / Partner
Fachanwalt für Vergaberecht
Erftstraße 19a (Altes Eichamt)
50672 Köln
T +49 221 716 116 0
F +49 221 716 116 1
henning.feldmann@eschbahnerlisch.de
Henning Feldmann advises national and international companies and public sector bodies on public procurement law and related areas of regulatory law. He has specialized in public procurement law for almost 10 years and has been certified as a specialist lawyer for public procurement law ("Fachanwalt für Vergaberecht") since 2018. He is active nationwide and has experience in providing legal support for national and EU-wide procurement procedures on the bidder and client side.
He advises companies in all phases of the procurement cycle, form pre-publication via application and the drafting of offers to award and review procedures. He accompanies bidders in procurement and contract negotiations and ensures the effective exercise and protection of their rights by formal complaints and in review procedures.
Henning Feldmann supports public sector bodies and beneficiaries during the entire tender process from preparing a tender to awarding the contract. He helps with the conception and implementation of the procurement procedure, the legally secure design of the procurement documents and represents public clients in disputed proceedings before procurement chambers or courts. He also has experience in various areas of commercial administrative law.
One special focus of his work is the legal support for EU-wide procurement procedures in the public health sector and the area of health services. In particular, he advises on the conclusion of supply contracts according to SGB V and globally active pharmaceutical manufacturers and manufacturers of medical products on EU-wide procurement procedures as well as related legal issues such as compliance in the health sector.
From 2011 until joining the law firm ESCH BAHNER LISCH in June 2017, Henning Feldmann worked as a lawyer in the public procurement law practice group of a large international commercial law firm. He is the author of various specialist publications, co-commentator of the Beck-Online commentary on public procurement law and a member of the public procurement law working group in the DAV.