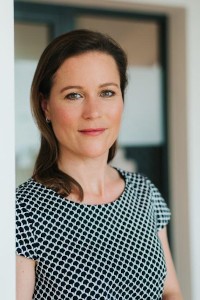 Dr. Hanna Bahner
Rechtsanwältin / Partnerin
Fachanwältin für Vergaberecht
Erftstraße 19a (Altes Eichamt)
50672 Köln
T +49 221 716 116 0
F +49 221 716 116 1
hanna.bahner@eschbahnerlisch.de
Hanna advises clients on all aspects of public procurement law and related areas of public commercial law.
Hanna's clients include both contracting authorities and tenderers. She focuses on the health sector and on advising municipal companies.
Hanna has extensive experience in providing legal support to contracting authorities for EU procurement processes. These include both regional and local authorities as well as statutory health insurance companies (GKV). In addition, she has in-depth industry knowledge in the area of "Public Safety Authorities and Organisations" (BOS) and in the law of rescue services.
Hanna is the author of various publications on public procurement law and the administrative law concerning trade and industry.
After studying at the University of Cologne, Hanna completed part of her legal traineeship at a well-known law firm well-known for its public law practice in Germany. Prior to the establishment of ESCH BAHNER LISCH, since June 2008, she worked for an international law firm.