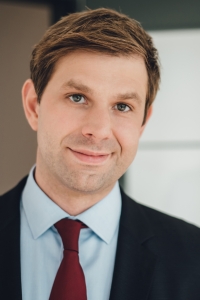 Henning Feldmann
Rechtsanwalt
Fachanwalt für Vergaberecht
Erftstraße 19a (Altes Eichamt)
50672 Köln
T +49 221 716 116 0
F +49 221 716 116 1
henning.feldmann@eschbahnerlisch.de
Henning advises both contracting authorities and suppliers on all aspects of public procurement and of public commercial law.
Henning has extensive experience in providing legal support to tenderers and contracting authorities at all stages of EU procurement processes, i.e. their preparation, the tender process itself and procurement challenges. His focus is on the public health sector and on the area of health services. In this capacity, in particular, he provides advice on concluding supply contracts for medical aids and supports international pharmaceutical manufacturers and producers of medical devices in procurement processes  as well as with related legal issues.
In addition, Henning advises municipal companies on matters of public procurement law and has experience in diverse areas of public commercial law.
He studied at the University of Münster from 2003 until 2008 with a focus on constitutional and administrative law. In addition, he completed a training course in Anglo-American law which led to an internship in London in 2006.
Before joining ESCH BAHNER LISCH in June 2017, since 2011, he worked  for an international law firm. He is the author of various specialist publications and a member of the German Lawyers Association's (DAV) working group on public procurement law.